Jack Ma, The Capitalist
T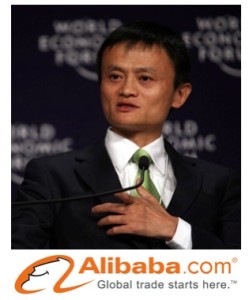 ime named the Alibaba founder a runner-up for "Person of the Year". The fact that the biggest IPO of all time was for a tech firm based in Hangzhou, China sends a message to the Valley-obsessed technorti that the world is changing, China has deep pockets, and there are real profits due (far) East. The $25 billion IPO has also turned Alibaba founder Jack Ma into China's richest person.  Often described as part Amazon, part eBay, part PayPal, Alibaba is more profitable than all these efforts, combined. Alibaba posted $8.5 billion in FY'14 revenues, with profits making up roughly half this take.  Alibaba is more valuable than Facebook and is growing faster than Zuck's firm, too.  Half a billion Chinese, one-third the nation, regularly trawl Alibaba's interconnected shops that offer up goods from roughly 8.5 million merchants.
Xiaomi Becomes World's Most Valuable Tech Startup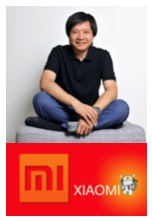 Another Chinese firm that should be on your map of global tech giants is Xiaomi.  The world's number three smartphone firm is behind only Samsung and Apple and recently raised $1.1 billion at a $46 billion valuation. The only other tech firm to raise money at a higher valuation was Facebook in a 2011 investment involving Goldman Sachs and valuing the firm at $50 billion.   Russian moneybags Yuri Milner, who was an early investor in both Facebook and Alibaba, believes Xiaomi is on track to be a $100 billion+ firm.
It has taken Xiaomi just four years to become tops in China's smartphone market, the world's largest, despite brutal competition from local competitors that include Lenovo, ZTE, and Huawei.  Xiaomi's margins were previously reported by the WSJ to be a healthy 13%, but a subsequent report in Reuters suggested margins below 2%.  Cheap smartphones aren't the end game, they're also a platform for distribution of new software and services.  The firm's MIUI interface is a heavily customized version of Google 's Android, featuring its own app store with 10 billion downloads.  A key Xiaomi advantage is that Google's own Google Play app store is blocked in China. Xiaomi has also invested widely in firms ranging from mobile health to home appliances, suggesting many new markets are on tap.
Critics contend Xiaomi has grown in part by blatantly ripping off Apple interface elements and even promotional images.  In one product launch presentation, founder Lei Jun strode the stage Jobs-like in jeans and a black shirt, even including an English-language slide featuring the Apple fanboy-familiar phrase "one more thing…" But with an infusion of capital, the top share of the world's largest market, and a cozy relationship with a competitor-limiting local government, Xiaomi's growth looks like a solid bet.
Uber, Lyft Save Big By Avoiding Regulations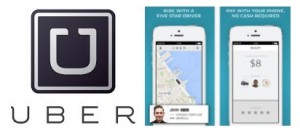 The Boston Globe profiled a Cambridge, Mass cab driver's expenses and compared them to a local Uber driver.  The Cambridge Cabbie "starts every shift in hole. The loan for the purchase of his taxi medallion runs him a whopping $2,300 a month; commercial driver's insurance another $700, maintenance $250. He also has to pay the dispatch company $80 a week to get fares radioed to his vehicle."
The Uber Driver's expenses include car payments on his 2013 Hyundai Sonata at $350 a month, $75 a month for maintenance, $100 a month in insurance, and $10 a week for the smart phone he uses to receive Uber dispatches.  Not surprisingly, the Uber driver earns over 2x what the traditional cabbie makes.  While Uber has had missteps, struggles, growing pains, self-inflicted wounds this past year, and the firm faces a regulatory landscape that includes districts that embrace and vilify the firm, it's hard to imagine a scenario where Uber doesn't conquor most markets.  The firm wins on consumer-side convenience and cost, while high-quality drivers see little incentive to stick with the old taxi system.  Yet another funding round (this one at $1.2 billion) has the firm valued higher than Netflix and Twitter, and will help the firm leverage it's massive two-sided network effect in aggressive expansion that already has the firm in more than 250 cities in 50 countries worldwide.
Facebook's Plan to Wire the World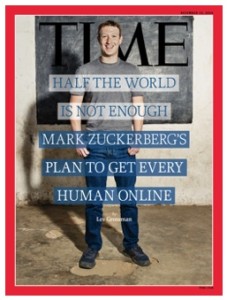 Mark Zuckerberg was on Time's cover as Person of the Year in 2010. Late 2014 saw the world's 14th wealthiest person on the Time cover once again, this time as champion of Facebook's plan to bring the Internet to the world's largely poor and currently disconnected. Today roughly 4.3 billion of the world's 7.2 billion people are offline. Why bring the rest of the world to the Net? A Facebook-commissioned Deloitte study found that if India moved from the current 15% penetration the 75% found in wealthier nations, some 65 million jobs would be created, cases of extreme poverty would be cut by 28% and infant mortality would be reduced by 85,000 deaths a year.
While Facebook's solar-powered, Internet-delivering drones may have gotten lots of headlines, Internet.org has discovered that about 85% of the world's population already lives within range of a cell tower with at least a 2G data network. "They're just not using it."
To bring the world online, Internet.org (a Facebook-created non-profit whose backers also include Ericsson, Qualcomm, Nokia and Samsung, among others) is creating a "curated, walled sliver of the Internet," making sure this stuff runs on ultra-low end phones, and is convincing local telecom providers to make it available for free. The incentive for providers is that free eventually becomes paid. An experiment in the Philippines nearly doubled registered mobile data-service users over three months. Internet.org's efforts rolled out in Zambia in July and Tanzania in October. Offerings include AccuWeather, Wikipedia, Google Search, the Mobile Alliance for Maternal Action and access to job-listing sites.
Low-end doesn't mean easy and Zambia illustrates some of this challenge Just figuring out what language the content should be in was difficult. "The official language in Zambia is English, but the CIA's World Factbook lists 17 languages spoken there." Want to go to India? The nation's 1.2 billion citizens speak a total of 1,635 languages (22 of them 'officially recognized' by the state). Technology itself is a challenge, too. To test offerings, Facebook and Ericsson have created a test environment mimicking network conditions one might find in regions like rural India. Heavy testing on outdated tech is key, since Facebook says much of the tech offered up by leading firms breaks under these conditions.
While critics see such efforts as a sort of "digital colonialism" (an early free Facebook effort was declared illegal in Chile under grounds that it violated Net neutrality laws), COO Sheryl Sandberg says "When we've been accused of doing this for our own profit, the joke we have is, God, if we were trying to maximize profits, we have a long list of ad products to build! We'd have to work our way pretty far down that list before we got to this."
As for the other 15 percent currently not within cell tower range, that's where the drones come in. Last March Facebook bought Ascenta, a firm designing solar-powered drones, with plans currently to launch a fleet of 747-sized but ultra-light pilot-less planes that will blanket underserved regions of the world at 60,000 ft in geosynchronous flight paths. Satellites and laser tech will provide a backhaul connection from planes to the Internet.
Zuckerbeg is only 30 years old and Facebook is just 10, but the CEO clearly has a global view. He learned Mandarin while building one of the world's most important companies, debuting his skills in a halting but passable conversation at one of China's leading universities. How many US CEOs have pulled that off?
Last year Facebook's ad take was just under $8 billion, about half of which was profit – a high-margin, growth-fueled business that accelerates the reach of a firm already touching an estimated 1.35 billion people worldwide. While Facebook's big three acquisitions (Instagram at $1B, Oculus VR for $2B, and WhatsApp variously reported in a range from $19B to $22B) were platform plays meant to keep the firm at the center of the ever-shifting digital universe, Internet.org may be a long-term lead that'd bring in substantially more customers, seeding the globe for emerging markets growth for years to come.
❖ ❖ ❖ ❖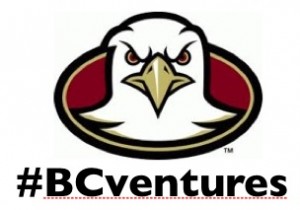 Earlier this year Spotify purchased Somerville-based The Echo Nest, led by BC alum @JimLucchese.  The big-data music recommendation powerhouse had previously counted nearly every major player in the industry as a partner.  TechCrunch provides a great behind-the-scenes look at The Echo Nest / Spotify skunkworks.  BC's TechTrek Boston program had a first-hand visit last Fall while TechTrek West will visit the firm's SF office in 2015.
The launched-at-BC alcohol delivery service Drizly is now in well over a dozen markets coast-to-coast and has raised over $5M in capital.  The Wall Stree Journal covered the firm's big deal with MillerCoors, while BetaBoston followed up with a piece on the Drizly API, which can allow Drizly delivery dispatched from online ads, tweets, reviews, and more. Alum @NRellas has been back to campus mentoring students this Fall and was a speaker at the "Hub Innovation Comes to the Heights" panel earlier in the semester.
WePay, led by former student, #BCTechTrek alum, and BCVC founder @BillClerico and his BC classmate @RichAberman, continues to innovate in online payments, where it has fulfilled well over $1 billion in transactions. The firm's new WePay Clear offers an industry-leading no-fraud guarantee when processing payments. The firm has rolled out in US and Canada, Europe is on deck.
Ad-tech standout Jebbit, the TechStars alums, founded-at-BC firm, and winners of the 2011 Boston College Venture Competiton, has won a slew of awards in 2014, including 2014 Emerging Startup of the Year award at the Boston Business Journal and Mass High Tech Innovation All-Stars 2014 Event, the 2014 Native & Creative Content Advertising Technology Award at the Marketers Choice Awards and the Massachusetts Innovative Sales & Marketing Technology of the Year Award at the MassTLC Annual Leadership Awards. Last Fall BC Alum & CEO @tomcoburn1 spoke to our students at BC's Young Entrepreneurs Day, while former student & #BCTechTrek alum @lacostejonathan joined Tom in hosting TechTrek Boston earlier last year.
The LA Times mentions BC-alum-founded startup @Wymsee, citing @SyncOnSet in their article "Hollywood is giving tech startups the star treatment"  In just two short years the TechStars standout's software, SyncOnSet, has been used by most major hollywood studios and has become a standard taught in unions and by leading film schools.  BC alum CEO @alex_loverde also spoke to my class as part of Young Entrepreneurs Day this Fall.
Former student, BC alum @andrewboni's biz, iterable has gotten love from Forbes, who writes that the firm is "Launching the Next Gen. of E-mail Campaign Software"
Former student and BC MBA alum @kendeckinger has gotten lots of love for his MassChallenge-affiliated dating startup JessMeetKen, which FastCompany says is the antedote to the creepy, Tinder-fueled current state of online dating.
Forbes covered BC alums Krik Angacian & Ryan Wiltse and the launch of their Protings line of protein snacks, with distribution in 1K+ stores.
Former student and #BCTechTrek alum @phildumontet continues to get lots of coverage for his multi-city delivery service, Dashed, including this spot in the Improper Bostonian. Phil was back on campus early Fall speaking to our first-year Portico students.
TechCrunch gives a shoutout to #BCTechTrek alum and former BCVC chair, former student Jim Luo on his launch of Nimbl, an "Uber for Cash."
As the son of a mother who has lost her hearing I'm especially excited about the launch of RogerVoice, an iPhone app that subtitles a spoken conversation on-the-fly.  Founders include BC alum @pabloseuc. Here's a nice overview in Forbes and one in TechCrunch.
Congrats to #BCTechTrek alum & current chair of @BostonCollegeVC @Paul_Hillen on being the first Boston College student selected to serve on the @roughdraftvc investment team! Coverage of the team and its efforts is in BostInno.
Missed this Fall's @BostonCollegeVC Elevator Pitch Competition?  Here's a recap from BostInno.
Congrats Boston College presidential scholar Daniel Lundberg on launch of @GhanaStrong & the publication of his 1st children's book! Dan was a finalist in the BCVC SEED competition last year and has been doing amazing work with the persons-with-disabilities community in Ghana this past semester. "I Found the World Inside My Mother's Coffee Cup" is inclusive literature for young & for good.
BC's IS faculty continue thought leadership with their research. @ProfKane is the Sloan Management Review Social Media editor. Find Jerry's writings in SMR here. BC Prof. @ransbotham is Sloan's Big Data editor and his writings can be found here. And don't forget Carroll School Dean @Andy_Boynton's Forbes Blog.
And the new "Bible for the Boston Tech Scene" is out  at BostonTechGuide.com.  I was hugely honored to be named among the Academics and Authors cited in the piece.  Special thanks to the folks at NextViewVentures for putting together such a dynamite resource!