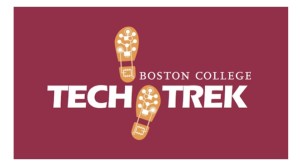 BC alums in the Bay area, come meet my brilliant #BCTechTrek students, network with other Bay-area alums, and attend a killer "Tech & the Sharing Economy" panel featuring three CEO founders & a COO, this Wednesday, March 4, 6:30 pm at the Westin St. Francis in San Francisco. Sign up at: via the BC TechCouncil website. Spread the word!
❖ ❖ ❖ ❖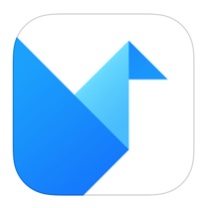 Facebook likes to share. The firm has a number of well-received open source projects and the firm has "released designs for the computer servers, networking switches and the overall data center layout
.
A new tool,
Origami Live
is a mobile app that
non-coders can use to prototype apps. Facebook has used a variant of the tool in many of its own projects, including Paper,
Instagram, Messenger, Slingshot, Hyperlapse, and Rooms
.
With Origami Live, non-programmers can piece together "hundreds of tiny graphical widgets and animations into something that looks
and behaves" like a real smartphone app. Rough code for iOS and Android can be generated, which gives developers a starting point for turning the mockup into reality.
Oragami Live actually runs when an iPhone or iPad is plugged into a laptop or desktop so it can leverage the larger machine's burlier computing power, but users can demo apps on their phones and mirror to a desktop for easy display on large screens. Origami Live
might be a great tool for the early-stage entrepreneurs competing in the Boston College Venture Competition
(submission deadline: Sunday, March 15th, 2015 at 11:59pm, details at:
http://bcvc.org
).Developer tools from social firms are on the rise,
and the new platform seems to be shifting from the vision of running apps inside a firm's services (think original Farmville), to an alternate platform vision that includes providing services that power apps and, in turn, make it easier for giants to widen their reach and influence.
Beyond Origami, Facebook also offers cloud-based building blocks for mobile via the firm Parse, the Y-Combinator startup it bought back in 2013. While the layperson likely hasn't heard of it, Parse helps power over 100,000 apps from the likes of the Food Network, Sesame Street, and Ferarri. Twitter has also upped its developer offerings with Fabric, a set of tools making it easy to bake Twitter, login services, ad support, crash and debugging analysis, and others into any apps (Boston pride – much of this has come through the Crashlytics acquisition & BC's Patrick Camacho of Crashlytics/Twitter hosts #BCTechTrek visits at Twitter HQ in San Francisco).
Snapchat & the $19B valuation

Lots of discussion as the four year old 'disappearing message' firm run by a 24 year old sought $500 million in funding at a $19 billion valuation, despite almost no revenue. And remember, last year the firm turned down a $3 billion buyout offer from Facebook.
GigaOm wonders if SnapChat is the new television. Some of the SnapChat "Our Stories" user-submitted content is pulling in upwards of 20 million views. Those are numbers nearly every network TV show would be envious to pull in (by comparison, the recent SNL 40th anniversary special pulled in 23 million viewers the week it aired. All other broadcasts that week were below 20 million viewers). SnapChat Discover offers a selection of content from media partners that include CNN and Vice. All this looks a lot more like 'channel TV' than what you'd find in social feeds on Facebook and Twitter. Ads may also be perceived as more valuable – because a user has to hold down a finger while viewing short clips, advertisers may feel more confident their ads are seen.
While oldsters "don't get it", SnapChat has roughly 200 million monthly active users (MAUs), with over 50 percent of the U.S. 18 to 24 crowd. Include users up to a geezerly 34 years old and you still have 1/3 of the demographic using the app.
For upside potential many point to WhatsApp. The messaging app had 'only' 450 million users at the time Facebook bought it for $19 billion (since upped to $22 billion). About a year later the firm has 700 million users – an increase of over 50%! WhatsApp lost $138 million last year, but this is a land grab for global users a target Facebook both coveted and cannot afford to let fall in the hands of rivals.
For two other growth stories, consider Instagram, which Facebook bought for $1 billion when it had 35 million users. Today Instagram has over 300 million users, with many advertisers touting 'follow us on Instagram' given engagement numbers that best Facebook and Twitter.
Google also bought YouTube in '06 for $1.65 billion when it had just 19 million users. Today YouTube has over a billion users, it's the second largest search engine behind its parent, and it pulls in an estimated $4 billion annually.
Social is fickle and monetization isn't clear. Despite loyal users, Twitter's adoption rate seems to be plateauing, and YouTube's numbers still only translate into a break-even service. But with the IPO market still strong and several cash-rich tech firms salivating over this kind of demographic engagement, a $19 billion valuation for the 24 year old's baby doesn't seem like all that crazy a bet.
How HubSpot Became a Unicorn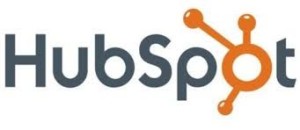 #BCTechTrek alum Sam Wholley, who is a Bay-area recruiter himself, sent a recent post to share with my students underscoring that it is both brutally difficult to hire good salespeople, and that tech-industry sales careers are far more lucrative than many students realize. Related to this came some really useful insights from HubSpot's Chief Revenue Officer, Mark Roberge. Boston-based HubSpot coined the term 'inbound marketing', went public last year, hosts a #BCTechTrek Boston visit each year, and hires many of our grads.
Roberge underscores the
challenge many startups have in scaling sales staff
, stating the traditional approach of job board posts and placement listings brought in applicants but yielded zero candidates worth hiring. They key insight was that
the kinds of truly great candidates Roberge was looking for already had jobs and rarely actively searched for new opportunities
. Old bosses work to woo them back, and the hiring machine knows they're excellent.
Placement agencies work hard to find these hires, but startups often pay less or have a lower track record than established clients, so startups are often at the back of the line
. Roberge's insights are likely useful to anyone trying to scale sales. Bonus: the piece briefly mentions the power of the BC network in making recruiting introductions.
Roberge has a new book coming out: The Sales Acceleration Formula: Using Data, Technology, and Inbound Selling to Go from $0 to $100M
.
❖ ❖ ❖ ❖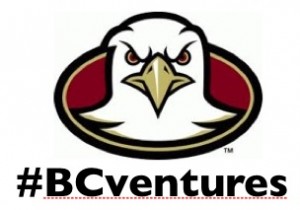 More exciting #BCventures news, profiling firms led by Boston College entrepreneurs and impactful writing by faculty.
It was great seeing Fred Wilson of Union Square Ventures give a shoutout to ScriptEd.org, founded and led by BC alumna Maurya Couvares. ScriptEd serves hundreds of low-income NYC high school students, provides training and paid summer internships. At a time when tech suffers from a painful lack of diversity, ScriptEd's current student demographics are 30% Black, 43% Hispanic, 24% Asian, 3% White, and 50% female. ScriptEd was also part of MassChallenge this past year, and Maurya spoke at BC's "Hub Innovation Comes to the Heights" last September. Want in? See ScriptEd's internship brochure.
BC Prof. Sam Ransbotham interviewed BC alum Jim Lucchese, CEO of TheEchoNest (acquired by Spotify) in Sloan Management Review (see "Analytics in E-Major"). Prof. Ransbotham is SMR's "Big Data" editor. Lucchese hosted #BCTechTrek Boston's visit to EchoNest's Somerville, MA HQ last Fall and melted our faces off with demos linking tech, big data, and music discovery.
Want more of Ransbotham's "Big Data" wisdom? See his piece: "What Is Analytics Amplifying in Your Organization?" in Sloan Management Review.
Congrats to BC alum Nick Narodny, co-founder of Grovo. The NYC-based video-training platform, which counts Arizona State and Chevron among its clients, raised $15M in its series B round.
Congrats #BCTechTrek alum Graham Gullans, cofounder of LiftMetrix, on the firm's 2.0 product release & partnership w/Hootsuite. LiftMetrics helps marketers determine ROI of online campaigns and the Hootsuite linkup makes the firm's offerings even more valuable.