Are you using my textbook? Let me know what you'd like in an upcoming version. I'm on sabbatical next Fall and welcome input on what you'd like to see next. And huge thanks to the book's 1,500 plus faculty adopters – I'm hugely grateful for your advocacy and commitment to the project.
Inside Apple on 60 Minutes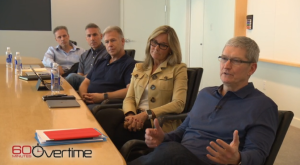 While our TechTrek courses get an opportunity to visit Apple HQ at 1 Infinite Loop each Spring, Charlie Rose and team take everyone for a deeper look at America's most profitable and most valuable firm. Apple is on track to sell it's billionth iPhone in the next year. BC alum/trustee and Apple SVP Phil Schiller chats with Rose about Apple's relentless product intro cycle, which often pits one product against another. Jony Ive is interviewed in his design lab, complete with black shrouds covering the labs unreleased projects. Notable: in 15 years only two designers on Ive's team have left Apple. The piece offers an inside look at design work, including milling machines, color choice, and a prototyping process where "every tenth of a millimeter is sacred." One segment shows the 200-plus precisely calibrated components that make up the iPhone camera, all packed in a flat area about as wide as your thumb knuckle. Another segment includes Apple Retail Chief Angela Ahrendts showing the warehouse where ideas for the Apple retail stores are mocked up (Apple stores have the highest sales per square foot of any US retailer in any industry).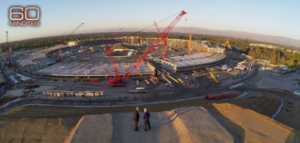 Tim Cook's discussion ranges widely: encryption, manufacturing, his work advocating for diversity and human rights, and he offers a breathtaking view of Apple's massive new circular space-ship-style headquarters, mid-construction (including the first installation of what will be 'miles' of the world's largest curved pieces of glass. Even if you saw the program on TV, visit the 60 Minutes Overtime site for neat additional video and content, including a segment titled "How to get a job at Apple." And for more on Apple, see a series of charts from Quartz, including the growth of Apple's $250 billion cash pile, Apple's 3 largest very stock buy-backs, and Apple (still with an amazingly low PE) far outperforming the S&P500.
Netflix Socks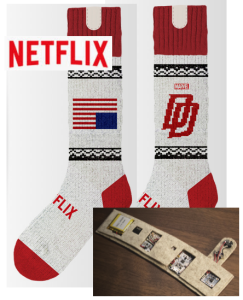 Ever fall asleep during binge watching, only to wake up way further into the series than when you nodded off? Netflix has posted plans for a hacking project that solves this problem. "Netflix Socks" use a tiny Arduino microcontroller, an accelerometer, an IR LED, and some other gear to detect when you've stopped moving your feet to automatically pause your stream. For those using our textbook, it's the Netflix Chapter meets our Moore's Law/IoT Chapter. Netflix even posts knitting patterns so you can pearl-two with your perl code, creating socks based on Netflix shows like "Master of None", "House of Cards", and "Daredevil". Let me know if you give this a try! Would be fun to get the BC CS Society to run a Netflix Socks session at their monthly Project Night.
SEC Approves Plan to Issue Stock Using Bitcoin's Blockchain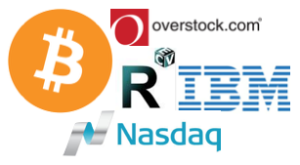 Our textbook has a section on Bitcoin in the "Disruptive Technologies" chapter, and while the future of bitcoin as a currency is uncertain, we point out that blockchain technology, the fast, secure public ledger underlying bitcoin, has the potential to revolutionize all sorts of transactions – securities, transfer of goods ownership, confirming property titles. Some of the more pioneering efforts using this technology are from online retailer Overstock.com. The firm was one of the first large retailers to accept bitcoin as payment, but this isn't really where the action is since few consumers use bitcoin. Of greater note, in June Overstock used the blockchain to issue private bonds, which don't require explicit regulatory approval. And now the firm has received SEC approval to issue public securities using the blockchain. According to Wired, Overstock uses homegrown technology from its TØ.com subsidiary, and plans to build a business offering blockchain services to other firms. Overstock isn't alone. Nasdaq is prepping blockchain tech to oversee trades in private firms, and has stated that (pending approval) this could be used for public stock trades, as well. In addition to being fast, reliable, secure, and low-overhead, the blockchain could also close market inefficiencies and weaknesses, such as the condition known as naked short selling, where traders sell stocks that don't exist. Earlier this fall, a consortium of some of the world's biggest banks announced they were working with NYC startup R3 on a separate, non-bitcoin blockchain-leveraging tech for the quick transfer of assets between firms. And IBM has been experimenting with its own blockchain technology for uses as varied as tracking Internet of Things devices, and contract management.
Venture Capitalists Answer Questions on How to Approach Them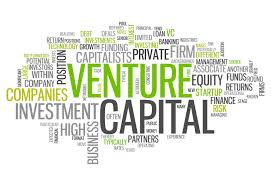 Sitepoint's piece is a must read for any entrepreneur, with useful advice for job seekers, as well. Several helpful pointers are offered by BC alumnus and Sequoia Capital partner, Pat Grady, including the vital tip to "Make your email short", often a challenge for collegiate-aged entrepreneurs used to producing massive portfolio packets for admissions and other applications.
Jobseekers, also see the notes from a top recruiter on what they see after 30 seconds with your resume.  A great post shared by BC alum Katey Sullivan, who recruits tech talent for Facebook.
Activision Goes Hollywood

The size of the video game industry often shocks non-gamers. Example: Amazon's 2014 billion-dollar acquisition of Twitch (which boasts the viewership of a mid-sized cable channel). Activision's co-President Nick van Dyk (a former Disney strategy VP) states that the firm's "Call of Duty IP is much greater than the core IP of Marvel. Our players spent 14 billion hours last year of playing and viewing our content. To put that in perspective, that's more time spent watching every movie released last year in every movie theater in the world." Activision's reach extends from the MMORPG World of Warcraft, to its announced $5.9 billion acquisition of Candy Crush maker King. Says van Dyke, "People in this space are playing over a thousand hours a year of video games relative to the two hours they spend on a Spider-Man comic book. It's a different level of immersion and engagement. Comic books are a nearly $1 billion industry, which is dwarfed by the revenues the games business brings in."
The Future of the Grocery Store
The video clip below from the Future Food District at the Milan 2015 world expo shows everything from robo-baggers to food origin tracking. More video content is available from CNBC. A provocative and thought-provoking piece to share with students.

Fun Fact: Half of the Top 10 in Fortune's Businessperson of the Year listing run tech firms.
❖ ❖ ❖ ❖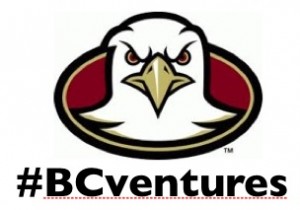 Lots of #BCventures news!
Congrats @BCalumni who co-founded firms that were winners of this Fall's BostInno 50-on-Fire: @Drizly, @Buildium, @DraftKings & @nmcremins of @She_Starts.
Congrats @ChaseMcAleese (Jebbit/TechStars & PrettyInstant/Y-Combinator) & current BC student @RileySoward (Campus Insights, Dorm Room Fund, Highland Capital intern) on being named to BostInno's "25 under 25"
Soward was also profiled as the youngest person on the 25 under 25 list. His Campus Insights firm provides highly regarded UX consulting. TechTrek West – the Palo Alto native will be out to visit you in March!
Congrats to #BCTechTrek '15 student Claudio Quintana named one of the nation's "Best and Brightest Business Majors" by Poets & Quants.
The Huffington Post interviewed Jebbit CEO Tom Coburn on how his built-at-BC startup grew into a $3.3 million firm.
Also congrats @lacostejonathan of Jebbit, named 2015 Emerging Executive of the Year in Massachusetts by the MassTLC!
TechCrunch reports that Data-Driven health insurance provider @clover_health has been backed by Sequoia Capital, with BC alum and TechTrek host, Sequoia's @mikedixonsc, leading the investment.
Bizjournals profiles Squadle, co-founded by BC alum @le_isms. The Cambridge startup's software is now used by big chains including Dunkin' Donuts, Chick-fil-A, and Sonic. Le kindly hosted a #BCTechTrek Boston visit to Bolt, the hardware-focused VC backing the firm, last Spring.
Congrats to @WePay co-founded by BC alums @billclerico and @richaberman, recognized as one of the fastest-growning private firms in the country.
Want more from Clerico? Check out his interview with Wharton's Startup School Radio.
Congrats #BCTechTrek alum @JoshuaJBerk, founding member of the firm Localize, which recently raised a $1.1 million round. Localize automates translation services and counts Uber and Microsoft among its clients.
BostInno profiled @ArtLifting and how their big firm focus helps provide income and opportunity to the homeless. The firm was co-founded by BC alum @powerssp (son of Biz Law prof. Powers).
Love that BC Alumna @JackieDeLaw is profiled as part of the effort behind 'Made in Boston' that's working to build a hub for consumer startups.
BC IS @ProfKane has a new piece in Sloan Management Review on "Setting Up Digital to Tell Stories to a Global Audience"
BC IS Prof. @ransbotham was in the Boston Globe, covering his Sloan Management Review work on "When is Too Much Data a bad thing"
Congrats to BC Professor & IS Dept. Chair Rob Fichman who, along with U. Michigan Prof (and former BC IS prof) Nigel Melville honored for Best IS Publication on their work: How posture-profile misalignment in IT innovation diminishes returns: Conceptual development and empirical demonstration.
BC Law Prof. David Twomey sets the record straight on BC Football's 1940 National Championship. Yes, BC Football did have a national championship team.