 The Week in Geek – April 27, 2007
Hacker. Dropout. CEO

This Facebook Case will be Required Reading for next year's class: In just three years, Mark Zuckerberg's college project has become the go-to tool for social networking for over 19 million users. It'll do $100 million in revenue this year & is competing with Google for tech talent keen on being part of 'the next big thing'. More than half of Facebook users visit every day. It's now the 6th most trafficked site on the net and the largest photo sharing site (with 6 million uploads a day). Last year a leaked Yahoo analysis projected that Facebook would generate $969 million in revenue and have 48 million users, by 2010. The NY Times said Facebook rejected $1 billion from Yahoo, following BusinessWeek reports that it turned down $750 million from Viacom. Sounds like Zuckerberg would be a rich guy, but without a buyout or IPO, Zuckerberg's wealth isn't liquid. He still lives in a rented apartment, with a purple mattress on the floor and only two chairs and a table for furniture. Facebook doesn't skimp on the perks for its employees, though. 200 staff are spread across two (soon three) buildings in Palo Alto. Competitive salaries, three catered meals a day, and free laundry and dry cleaning are Googlesque. The firm is now profitable – no longer faced with a burn-rate on VC dollars. Microsoft will run banner ads on the site through 2011. Facebook also inked a deal with Comcast to create and Webcast an episodic show based on user-generated video content. Called "Facebook Diaries," the series will be shown on both Facebook and Ziddio.com, Comcast's video-uploading site, as well as through Comcast's video-on-demand service. The Newsfeed feature, which initially drew 700,000 protesters the first day it was released, has been re-worked and re-marketed to the point where it's now a hit. Says Zuckerberg "We're actually producing more news in a single day for our 19 million users than every other media outlet has in their entire existence." Other fun facts: Zuckerberg has no cavities (his Dad's a dentist). Bill Gates encouraged him to drop out of Harvard since the university lets students take off as much time as they want "If Microsoft ever falls through, I'm going back to Harvard," he joked. YouTube co-founder Steve Chen was once a Facebook engineer. There are 100,000 Facebook users aged 65 and over. The data center that ran an early version of Facebook got so hot (remember our Moore's Law talks?) that the Plexiglas sides of the server racks were warping from the heat & aisles were 110 degrees. Another fact related to class – Facebook may even do a Dutch-auction style IPO. W.R. Hambrecht calling?
Google's DoubleClick Strategic Move

Roll your mouse over ads running at sportsillustrated.com and you'll see in the lower left-hand corner of your browser that they're served by DoubleClick. The firm has banner ad-serving relationships with nearly ever major online publisher. In 2005, private equity firm Hellman & Friedman bought DoubleClick for around $1 billion and sold off a few pieces. Just two years later Google forked over $3.1 billion for DoubleClick. It's a lot of coin, but Google's got the cash. And by opening up its wallet, Google goes from a one-trick pony (pay-per-click) to two tricks. It is now a major player in banner and display ads – an area where it has previously made little headway. These so-called display ads are often intended more to promote brands than to generate immediate sales, and the integration means Google will be able to offer more complete services to advertisers. The deal also keeps DoubleClick out of Microsoft's hands (Redmond saw its share of net searches drop below 10% in March). Paid search advertising will account for more than 40% of the $19.5 billion online advertising this year, and Google will grab about two-thirds of search ads. Display advertising was a $3.34 billion market in '06 and is expected it to grow to $4.5 billion by 2010. The deal is a major event toward solidifying Google's ad supremacy, but the move is so big, even Microsoft is pointing to anti-trust concerns. In other Google news, the firm bought Tonic – provider of an online PowerPoint clone, and announced a free 411 phone service (recall Microsoft snatched up TellMe just a few weeks ago). Quarterly profits again surged, up 69%.
Apple Zooms Past Rivals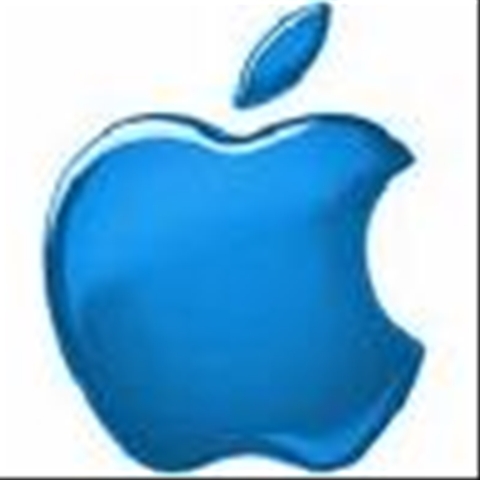 Some thought the long preannounce period for iPhone and the Leopard delay would slow Apple down, but JobsCo zoomed passed even the most optimistic forecasts, with profits up 88%. The 1.5 million Macs sold in the quarter represent a turning point (Macs made up 56% of revenue). Mac share is growing at 36%, three times the industry average – and this in a quarter where Vista shipped! While Apple is climbing past 5% in computing market share, the rate of home user penetration is much higher – some suggesting the number may be as high as 3 times that. And with more home users seeing the benefits of Macs, this may be a backdoor into the corporate market. The 10 million+ iPods sold in the quarter pushed Apple past 100 million iPods sold, and 2.5 billion iTunes songs. This is doubtless just the beginning. The OSX using iPhone will redefine what mobile devices can do, creating entire industries around its capabilities.
Behind Amazon's Surprising Surge

Every time the street doubts Bezos he smacks 'em upside the head. Criticized all last year for over-spending on Tech, Amazon saw quarterly profits of $111 million, up 115%. Net sales were up 32%. More than 240,000 developers are using Amazon web services, 50% more than a year ago. Proving that cheap shipping fuels purchases, Amazon continues to expand the SuperSaver program. And after a holiday trial, I've given in to join Amazon Prime, and for $79/year I get anything from Amazon rushed second-day air to me (the way to go when a mall trip requires two kids in tow). It was also interesting to learn that the BC entrepreneurs behind YouAreMedia.com use Amazon services to launch their business.
Software by Microsoft Nearly Free for the Needy

Microsoft faces a pricing paradox: its software can add 50% to the cost of a low-end PC – a rate so high that lower income users in emerging economies see little incentive not to pirate. The firm can shut down piracy by requiring software to verify itself over the net (pirated copies stop working), but being too draconian will push users to open source solutions, creating a legitimate competitor in the emerging markets that it most needs for growth. To strike a middle ground, new, stripped down versions of Office and Windows will be offered for $3/person in developing nations. The new "Windows Unlimited Potential" products drastically undercut Microsoft's earlier $30 products tested in Malaysia and Thailand. The goal – add another billion PC users by 2015.
eBay's Changing Identity


Profits climbed 52% to $377 million, revenue climbed to $1.77 billion (up 27%). Dollar value of auctions is growing fast. And while listings are relatively flat (up just 2%), the non-core businesses are rolling. PayPal had a blowout quarter (revenue $439 million, up 31%). Even Skype posted $79 million in quarterly revenue and had its first quarter in the black. The calling service grew freaky fast, adding 101 million users in a year with accounts nearing 200 million overall.
NetFlix Outlook Halts Rally in Stock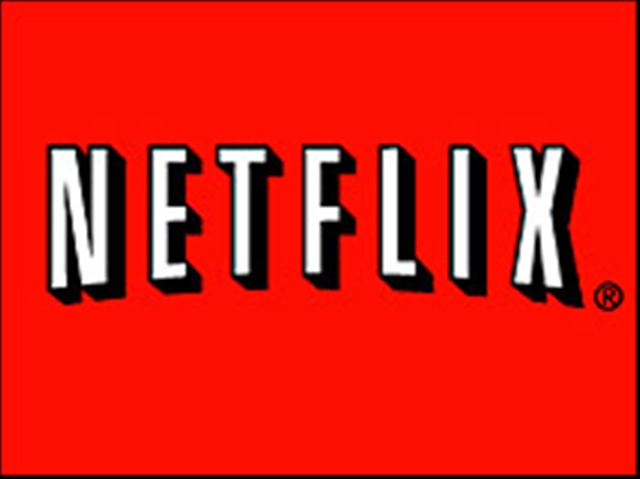 The king of DVD-by-mail has been on a tear recently. Q1 net income doubled and revenue jumped 36%. But the firm is facing a tough reality, squeezed between a lower-margin competitor clinging to life (Blockbuster), and virtually everyone else with a direct-to-TV download effort (Amazon/TiVo, Apple TV, Microsoft XBox 360, soon Sony). Even Wal-Mart is back as a competitor, with its new streaming effort. In class we covered how the killer model of the past few years may be vulnerable as the firm invests $40 million and has difficulty in transferring its chief skills (long tail distribution, recommendation database) in an environment where suppliers offer just 1,000 titles for net download, and other big players have a way to get the Net content to the screen. Even more troubling, dying Blockbuster will not go quietly, leveraging its stores and copycat effort to try to gain customers before the industry collapses. What comes first, the death of the video store or the death of DVD-by-mail?
The Myth of High Tech Outsourcing
Anyone who says India is stealing tech jobs is grossly uninformed and flat out inaccurate. Tech jobs have grown faster than any time since the dot-com bust. Tech unemployment is below 3% (the overall jobless rate across industries is 5.1%). And tech jobs pay 75% more than the average private sector pay. Firms now take 56 days to fill full-time IT jobs, 87 days to find qualified tech project managers. It's a job-hunter's market. Fortunately enrollment in our tech classes has more than doubled next year, as our undergrads realize tech is a gateway to sweet consulting jobs and a differentiating advantage for finance, marketing, and just about every other functional area. Says the head of the American Electronics Association, "There would have been a lot more than 147,000 jobs created here, but our companies are having difficulty finding Americans with the background".
How Accenture One Upped Bangalore
For a look at how the tech services market is shaping up, check out Accenture.  In the new services model, US-based consultants work hands-on with clients to brainstorm how to apply tech to solve business problems.  And much of the development is then farmed out overseas.  By yearend, Accenture will have 35,000 of its 160,000 employees in India.  US tech consulting jobs are now more hands on and less code-driven than ever before, becoming more attractive to US students.  For a look at the returns this model yields, consider the benefits Wyeth Pharmaceuticals gains by using Accenture's sprawling 'Life Sciences Center of Excellence' in Banglore.  The firm has cut clinical trial paperwork from six months to a few weeks, and each day saved saves Wyeth $1 million.