Build Apps, New Book, WF/AMZN, Netflix profiles, Rent the Runway insights, plus #BCventures – The Week in Geek™ – Aug. 28, 2017
Apologies: Fall 2018, the site very much needs an update & I've been putting it off. While the links in the columns are accurate for my current courses, I hope to resume sending out "Week in Geek" updates after I've had a chance to update my website. Faculty note: The current version of "Information Systems: A Manager's Guide to Harnessing Technology" is v. 7.0, released July 2018. The latest version of my video-heavy only programming product (great for light-lifting "flipped class" teaching): "Learn to Program Using Swift for iOS Development" will soon be released in version 3.0, updated for Swift 4.2 and Xcode 10 (already in use by my Fall 2018 students).
Back from a one-year hiatus with sabbatical projects to share: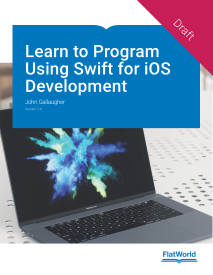 New Learning Tool: Learn to Program Using Swift for iOS Development. Try it – the first 3 chapters are FREE online now. This online text offers over 70 follow-along video lessons where new-to-programming students learn coding fundamentals while also learning iOS app development concepts. Each chapter builds a different app. Videos are followed by "learning scaffolding", a reference section, key takeaways, an online quiz, and exercises (about half of which have solutions videos). The product tackles the biggest challenges in programming courses: Students struggle to absorb everything in lecture-style classes, but with videos, they can go back and re-watch, pause, and repeat lessons as much as needed. And a first programming class with app development leaves students feeling motivated and empowered. Faculty realize that teaching programming is "heavy lifting" – keeping current with tech, planning lectures, and lots of student follow-up. The flipped class turns the programming course into one of the lightest lifts for faculty. Lectures are handled by the product, exercises and online quizzes are already created. Faculty spend class-time presenting exercises while students work along (in a lab or with laptops) solving problems (and faculty have all the solutions to quickly demonstrate at the end). Interested? Offer the product to strong students as an independent study – then hire them as TAs when you roll out the full course. Course also works well for online courses, traditional classes, and independent learners. Beta version 2.0 is up and includes Xcode 9 & Swift 4 (more content tweaks and improvements along the way). Want to see the product (and student results) in action? Check out our #BCSwift video from last semester. It includes scenes from our student app showcase, featuring apps developed by students who had never previously taken a collegiate programming class. Offer the class that accelerates job and internship offers, where students are proud to show off their homework, and that reduces your teaching burden.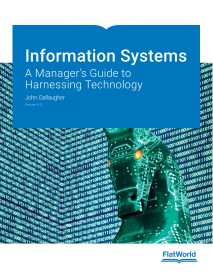 New Version: Information Systems: A Manager's Guide to Harnessing Technology v. 6.0 (Aug. 2017) is out. The product is so fresh that the Amazon Chapter even includes information about the Whole Foods purchase, as well as Amazon's other brick and mortar efforts. As always, topics remain consistent, but students love the currency and cutting-edge coverage that wraps durable management concepts. Join the hundreds of schools already using the text. More info on the latest update at: https://gallaugher.com/book. And a huge and heart-felt thanks to all of the faculty, alumni, practitioners, and students who have supported this work and continue to fuel its success.

4 Ways Amazon is Changing Whole Foods
Consumers can start seeing the results of Amazon's $13.7 billion of Whole Foods in their pocket. Prices will be lower on staple items. Kale and avocado lovers, rejoice. Amazon Prime members can also expect additional savings and special perks when shopping at the "Amazon arm in your Neighborhood." You'll see more of Whole Foods' products available on Amazon, too. And if you live in a no-doorman apartment or other location where delivery is less convenient, some Whole Foods will be rolling out Amazon delivery lockers. The Amazon Chapter in our latest IS Book covers the Amazon Go experimental store (which Grad TechTrekkers stopped by, but couldn't enter, earlier this year). Imagine a Whole Foods without the checkout lines + the extra space eliminating cash registers could free up. The rise of AI-friendly graphics processors is also mentioned in the "Fast/Cheap Technology" chapter our new text, a great way to relate what Amazon is doing to Graphic/ASIC/FPGA-fueled machine learning and cloud-driven computer vision.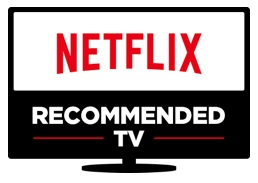 How Netflix Knows Exactly What You Want
Four out of five of the shows watched on Netflix were found by its subscribers thanks to firm-powered recommendations offered them. So why is Comedy in your fifth row, but in your cousin's 25th? Here's a quick look at how the profiling process works, from human "taggers," who first screen every program and catalog various elements used by the firm's profiling algorithms, to the firm's increasingly sharper data-slicing algorithms, and the role of "taste communities." Netflix has been another staple of our IS Book – a quick read for faculty looking for additional weight in their knowledge drop.
How I Built This: Featuring Rent the Runway's Jenn Hyman [Podcast] NPR's podcast series has been a great way to get first-person insights from entrepreneurs. Jenn Hyman & Jenny Fleiss' Rent the Runway is an amazing example of so many tools leveraged by today's entrepreneurs: The Sharing Economy, Big Data, Social, Killer Logistics, Weighing an Omni-channel experience, and more. Our TechTrek NYC students have had the good fortune to meet with alums at Rent the Runway for the past several years (including VP Brooke Brown), and we've had a Rent the Runway chapter in the IS Book since version 5.0. Listen up and get inspired!
❖ ❖ ❖ ❖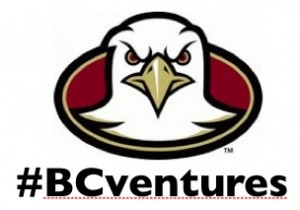 Some quick #BCventures notes:
❖ ❖ ❖ ❖
Personal note: If you find me winking at you, or not recognizing you entirely, I promise I'm not trying to be a creep (and remain very happily married). I've had a bit of a vision setback this summer. Myopic macular degeneration (which I've had in left-eye since age 30) has spread to my (formerly good) right eye w/an especially troublesome and long-lasting spot, so I'm adjusting to blurred vision in the center of everything I look at, and shifting to rely on my (once weaker) left eye. I'm optimistic that treatments will curtail the problem (I remember hearing about Avastin on an earlier #BCTechTrek – now I'm being treated with it – keep at it, Genentech!), and my fingers are crossed there won't be too much right-eye damage. It won't impact much of my day-to-day. Prof. Peter Sterpe has so kindly agreed to swap his IS halfs for my Excel halfs in ISYS1021 so I don't have to teach Excel, too, for the first time – MUCH appreciated. I'm still getting around on my own, I'm able to read my smart-phone w/reading glasses, do computer work, and I shouldn't otherwise be held back, save for being told not to run while vessels are still active (NYC in November looks like it'll be absent my horrendously slow plodding). Do say "Hi" – recognizing faces while walking is tougher than before, but aside from seeming a bit "off" in how I hold my head, the winkiness, or not "seeing" you right away, I'll be fine.