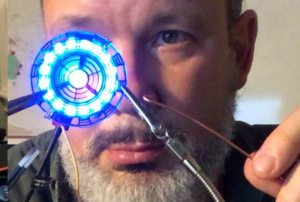 Prof. John Gallaugher has led student learning experiences on five continents. As founder of the Boston College TechTrek programs, Professor Gallaugher and his students spend several weeks each year visiting with technology executives, entrepreneurs, and venture capitalists in San Francisco, Silicon Valley, Seattle, Boston, New York, and Ghana. Named "Guru to Grads" by Entrepreneur Magazine, Gallaugher has also received the Boston College Trzaska Faculty Leadership Award, the all-university Teaching Award, and the student newspaper's Momentum Award for campus impact. During his time on the leadership team of the Boston College Venture Competition (BCVC), entrepreneurs affiliated with the program gained admittance to elite startup accelerators (Y-combinator, TechStars, MassChallenge, Summer@Highland), launched multiple products, and raised over $100 million in capital.
Prof. Gallaugher is the author of the award-winning, annually-updated managerial textbook "Information Systems: A Manager's Guide to Harnessing Technology." He is also the author of "Learn to Program using Swift for iOS Development," an online learning product combining instruction in over 70 videos that takes novice students through programming and iOS development fundamentals while building a series of increasingly robust apps. Free content, including programming, maker, and robotics tutorials can be found on his YouTube Channel and Website. Prof. Gallaugher's research has appeared in the Harvard Business Review, MIS Quarterly, and other leading journals. Professor Gallaugher has been a featured speaker at Apple Inc's AcademiX educator conference, and was the international keynote speaker at AIBUMA (the African International Business and Management Conference) in Nairobi, Kenya. He has consulted for and taught executive seminars for several organizations, including Accenture, Alcoa, Duke Corporate Education, ING, Partners Healthcare, Staples, State Street, the University of Ulster, and the U.S. Information Agency. His comments on business and technology have appeared in the New York Times, National Public Radio, BusinessWeek, the Boston Globe, Wired, the Associated Press, Chronicle (WCVB-TV), The Daily Yomiuri (Japan), and the Nation (Thailand), among others.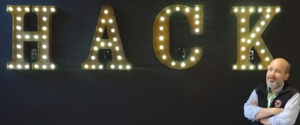 A member of the Information Systems Department in BC's Carroll School of Management, Professor Gallaugher earned his Ph.D. in Information Systems from the Syracuse University School of Management, and he holds an MBA and an undergraduate degree in computer science, both from Boston College. He can be reached at: john.gallaugher@bc.edu.