Come See Eagle Innovators Thursday 9/17, Apple's Innovations, Moore's Law + Mobile, WeChat Explained, Facebook Privacy, Social Media + Insider Trading?, Product Hunt, plus BC's New Shea Center for Entrepreneurship – The Week in Geek™ – Sept. 14, 2015
Eagle Innovators Return to the Heights
Come out Thursday, Sept. 17, 2015, The Heights Room, Corcoran Commons, Reception 6:30pm, Panel 7pm.
Alums & students (all majors and years) are invited to our annual event celebrating alumni in the innovation economy.  This Fall's speakers include:
Moderated by BC Marketing Prof. Bridget Akinc – Twitter: @profakinc
Share widely – we hope to see you there!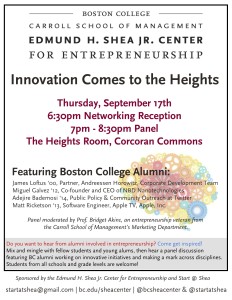 How Apple Built 3D Touch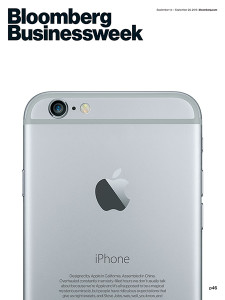 In early September Apple introduced a host of new products, including the nearly 13" iPad Pro and the related Apple Pencil precision writing tool, a new Siri-enabled and gaming-ready AppleTV, and the 6s iPhones with pressure-sensitive touch among its new features (watch the keynote here). Some of the critique of Apple's product launch as 'incremental' seems way off base. The iPhone 6s may look nearly identical to a 6, but 3D Touch promises a radical improvement in the ease of multi-tasking and getting to the task-at-hand, perhaps the biggest interface evolution since Apple introduced its smart phone. On the challenge of solving the touch problem, Apple's Craig Federighi says "you think you want to detect force, but really what you're trying to do is sense intent. You're trying to read minds."
Apple TV, with voice-activated search that surfaces available content in multiple apps is nothing short of revolutionary. Commands seem really robust, including "What did she just say" which rewinds 15 seconds and briefly turns on close captioning. The 'no channel' TV future will be embraced by content providers who are free to charge for content or run ads as they'd like. Apple becomes a conduit to bring in more business, not a competitor that'll take it away. Within TV, the switch from Apple's elegant UI to disparate apps may seem a bit jarring at first, but Apple has a slick SDK, and will continually refine UI recommendations that will help everyone play nice, and look good while doing it. A new TV app store accompanies the new tvOS, and gaming functions.
Regarding the critics; as Bloomberg points out, "the appreciation of excellence fades when your customers are conditioned to expect it." Tech critics aside, apparently what's not fading is customer desire. iPhone 6s pre-orders sold out in China in the first 12 hours.
Moore's Law is Dead (but not on Mobile)
There are a couple fascinating charts in this ReadWrite piece showing how the calculating performance of Moore's Law has lagged on laptops, but vastly leapt ahead of curves in mobile devices. Similar charts showing the increase in Apple's AX processors were referenced in Apple's Sept. keynote.

When One App Rules Them All: WeChat Explained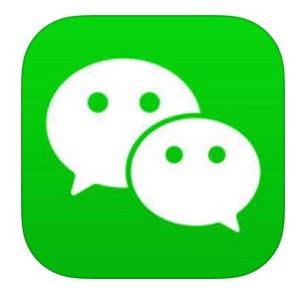 One of the world's most important mobile platforms is rarely used by Americans. Connie Chan's excellent piece on the Andreessen Horowitz a16z blog provides lots of insight, especially key given that "many of WeChat's most interesting features – such as access to city services – are not even visible to users outside China."
Launched roughly four years ago by China's Tencent (a leader with the wildly popular QQ desktop messenger), WeChat (known in China as Weixin for "micro letter") is a mobile messenger and is often compared to WhatsApp, but WeChat is really more of a portal, a platform, or almost a mobile operating system. Users can "hail a taxi, order food delivery, buy movie tickets, play casual games, check in to a flight, send money to friends, access fitness tracker data, book a doctor appointment, get banking statements, pay their water bill, find geo-targeted coupons, recognize music, search for a book at the public library, meet strangers around you, follow celebrity news, read magazine articles, and even donate to charity … all in a single, integrated app." Many of these features are available through the millions (that's not a typo) of "lightweight apps" that run inside WeChat. With that kind of influence, the WeChat standard is almost like a more functional (think integration with payments) mobile subset of the web itself. The app has over 600 million users and even more impressively, an estimated Average Revenue Per User (ARPU) of $7. Check out the many screenshots in this piece, including the adorable plush that allows WeChat control for a real-world child's toy.
WeChat hits on many themes of our course: the rise to mobile, platform and standards competition, network effects, and more. Chan's article is definitely worth a read!
A Look at Facebook's Privacy Settings


Facebook is another company that has expanded beyond service to become a wide-reaching platform. Consider something like Facebook log-in. When you use your Facebook credentials to enter a third-party site, that site's operators can personalize your experience – surfacing friends on the site, content they've posted, and leveraging your Facebook profile photo, among other things. Your moves on that site can also filter back to Facebook, influencing what you see in your feed and the ads that you're shown. Check out this post from Wired that demystifies Facebook privacy settings, and helps you understand how your data is shared, used and how you can be in control of limiting or expanding what's offered up.
Social Media from Clinical Trial Participants Tipping Off Investors

Consider this: patients enter a critical clinical trial for a firm's treatment for damaged spinal cords. They begin to post results long before the company has collected data and reported this back to the FDA – way before Wall Street or anyone else is supposed to get 'official' public notification of the results. And the stock price moves based on the posts. This happened when a small number of patients in InVivo's clinical trial used Twitter, Facebook, Instagram, YouTube, Vimeo, and GoFundMe to share their "triumphs and setbacks." The result is what one analyst called "the perfect storm of social media interplay with share price." The Boston Globe story is an insightful look at a case where the promise of uncertain but potentially life changing new treatments, insight-hungry investors, and front-line patients mix in a social media free-for-all.
The Startup Scene's Favorite Front Page Gets It's Own Techie AMAs


When BC alum & Google Director Marvin Chow spoke with our students last year he advised those not already in the know to check out Product Hunt – a place where the technorati share and rate their favorite up-and-coming products, apps, and online services (books and games, too). While we can all watch the buzz, only an elite few get to contribute. An exclusive group of roughly 1,800 members (mostly investors, entrepreneurs, developers, and tech journalists) are cleared to post products for consideration. An additional 17,500 users can comment and suggest products. This exclusivity among the 'big megaphone' thought leader crowd can create buzz to push breakout awareness. Examples: "the e-commerce tool Subbly, whose signups nearly quadrupled and paying customer base quintupled after being listed on Product Hunt, and Point, a browser extension that drew compliments from high-profile VCs Kevin Rose and Michael Arrington after reaching Product Hunt's top slot." The site's now going mainstream with Product Hunt Live, a feature akin to Redit's AMA (Ask Me Anything). Snoop Dogg launched his latest album on Product Hunt, and expect more mainstream appeal to follow.
Zara's Founder Now World's 2nd Richest Person
An interesting tidbit for those teaching with the Zara chapter in https://gallaugher.com/book.
❖ ❖ ❖ ❖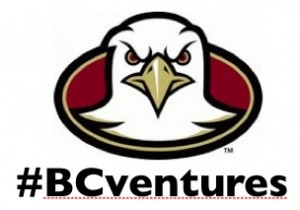 A bit of #BCventures news: